Legal Services
---

• Criminal Defense
• Family Law
• Juvenile Law

---

Video:
Legally Speaking

Watch this video containing important information regarding proper courtroom attire and behavior. view


---

Effective Results


Clear Directives


Qualified Advice



Child Support
---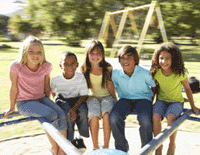 In order to determine child support, the court will look at the combined gross incomes of both parents and use state guidelines to establish support based on that income. For example, if the father's gross income is $3,000 a month and the mother's gross income is $2,000, their total gross income is $5,000. If the judge determines that the support should be $1,000 a month, then the amount paid would depend on which parent is the non-custodial parent. If the mother is the non-custodial parent, then she would pay 40% of the child support to the father, or $400. If the father is the non-custodial parent, then he will pay 60%, or $600 to the mother. There are also different factors that can change the amount of child support; for example, if one parent has other children to support or is paying for the child's medical insurance. The Georgia Child support Commission provides a child support guideline calculator.

Child support can be paid directly from one parent to the other, but if the paying parent is delinquent, the judge may order a wage garnishment order which allows for the child support to come directly from the paying parent's paycheck to the receiving spouse.


The right choice is Draper Legal.

Call Today!